One of the best ways to relax with friends is to meet up for a few hours at a Toronto pool bar while catching up and enjoying a drink together. Pool rooms often have a bad rep due to movie scenes where a brawl always seems to end up with somebody thrown over a pool table.

Fortunately, there are excellent venues to play billiards in Toronto, and our author Daniel Bennet shares his findings from visiting the best pool halls Toronto has to offer you. He is also well known for compiling some of the best online casino reviews for our readers.

If you've ever wondered, "where can I go to play pool," look no further as we share all you need to know about the Toronto pool scene.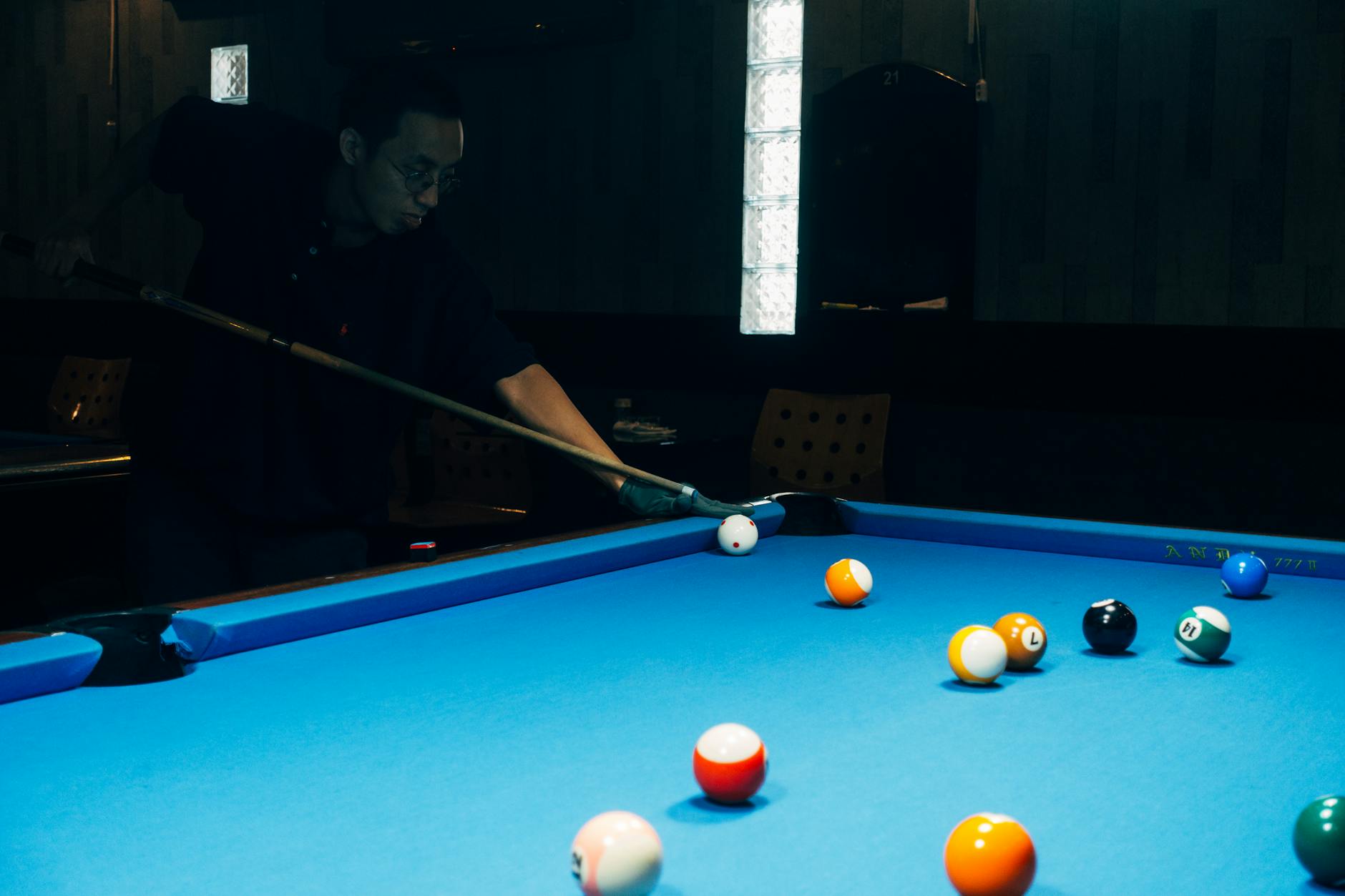 Annex Billiards Club
If you're a baby boomer or a GenX pool player, you'll have a brilliant time at this old-school pool hall. There are no distractions from the central theme: playing pool. The Annex pool lounge in Bloor Street West is a cool spot for a group of friends to play a few rounds of pool and enjoy a cold beer. It's a brilliant venue for serious billiard players.

If you need a few hours away from a busy and noisy day, this should be your first stop. The prices range from $6 to $16 per hour, depending on which time you play. During the more quiet day-time trade up to 4 p.m., it's cheaper and a favorite amongst players to visit before the busier evening trade starts.
Rivoli
This trending spot is a trendy gathering place for people of all ages and offers a night-on-the-town experience. It's not only an excellent pool hall, but you can also enjoy fashionable food and drinks in a hipster atmosphere. It's situated on Queen Street West and has 11 pool tables in a very spacious venue.

You'll find all the extra's expected from a modern venue like charging stations for devices, a cool photo booth to capture memories, and stylish touch screen jukeboxes. When you've enjoyed your game of pool, you can wander downstairs for a live music show and dance the night away with your friends.
Roxy on King
Aptly named, this unique hangout spot in King Street is another pool bar worth a visit in Toronto. It's not only a brilliant hangout place for friends to enjoy a game of pool in a modern industrial looking venue, but it also offers much more. The bar is spacious and has exposed pipes and bricks with a wooden bar counter that's an eye-catcher.

You can enjoy a ping-pong game while your buddies hustle it out on the pool table or grab a plate of Roxy's famous nachos from the pub food menu. The venue bustles with young professionals and is a popular gathering place to watch live sports events on one of the flat-screen TVs on all the bar's walls for an easy view.
The Crooked Cue
The Crooked Cue, situated in Etobicoke, is a family run business with almost a century worth of experience in managing up-market billiard rooms. The ambiance is peaceful, and the aesthetic is pleasing on the senses with large fireplaces and comfortable seating to enjoy its good food and wine selection.

The Crooked Cue venue is perfect for the whole family, and the Mediterranean atmosphere is an excellent bonus while in cold Canada. The kids can enjoy a game of table tennis while mom and dad enjoy a game of billiards on one of the professional tables. If you're looking for a safe place to spend a few hours of fun with your family, then this is the perfect venue to do so.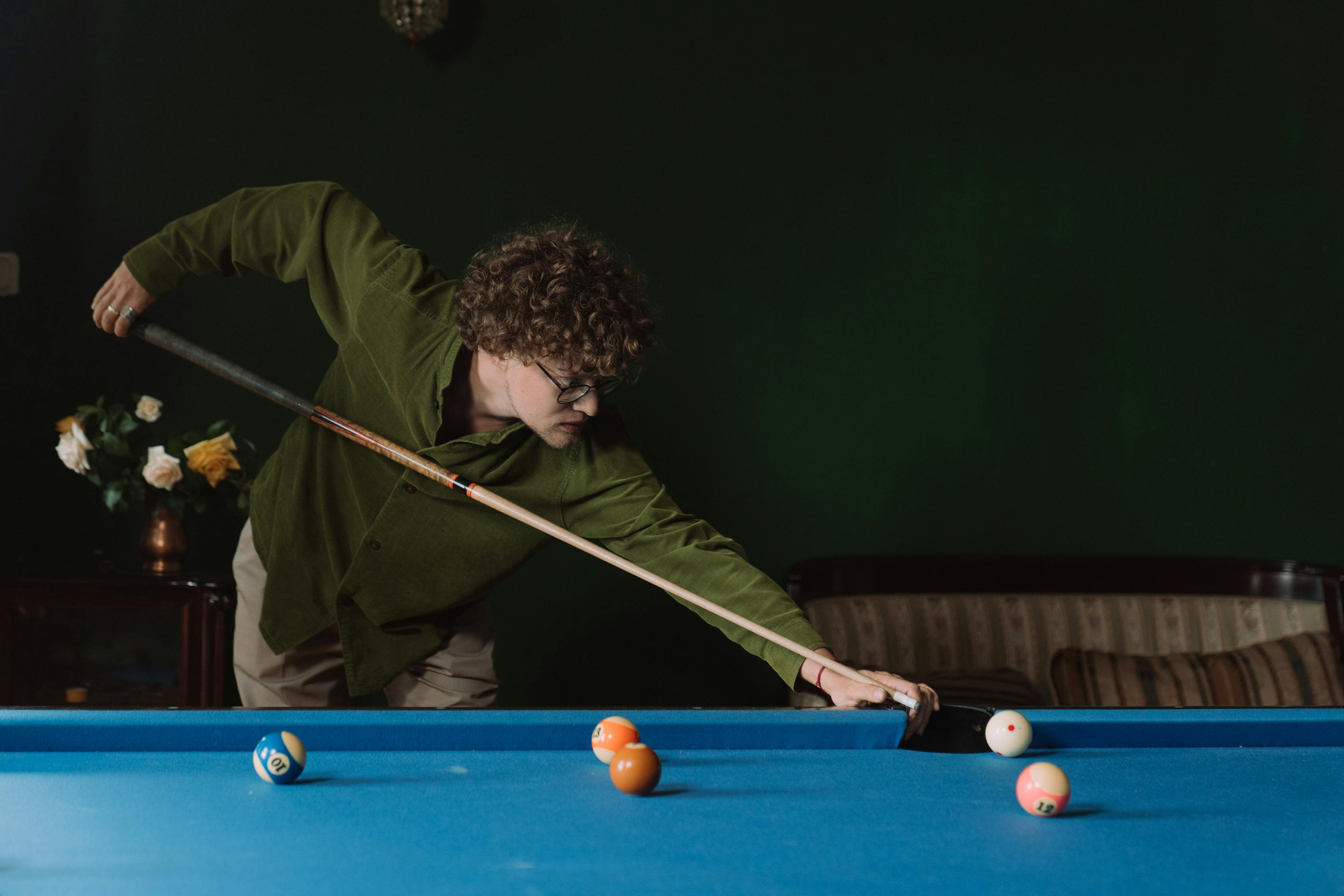 City Pool
The City Pool is a popular gathering spot for the younger generation. It's grunge appeals to many youngsters as they gather for a casual game of pool and maybe a chicken wing or two. If you're in the mood for a relaxed few hours while enjoying a Fussball game between billiards matches, then head over to City Pool hall.

It offers a very energetic and young atmosphere and has a pinball machine and a few arcade games. If you get some cravings, you can order sandwiches or chicken wings from the small but sufficient menu.
Conclusion
Toronto is a metropolitan city that caters to every need, and you'll be able to find good quality entertainment on almost every corner. The atmosphere is eclectic, and Toronto caters to all styles in top-notch venues for billiard lovers.

If you're visiting Toronto, use our helpful guide and get to know the locals in one of the quality billiard venues we've reviewed. Get your hustle on like Tom Cruise and enjoy a night out with some friends.